Contact Information
100 Commerce Drive
Milroy, PA 17063
Phone: (717) 363-4024
Fax: (717) 667-7070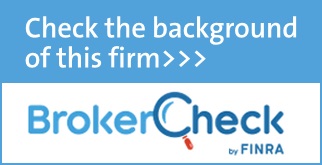 Investment Products and Financial Services
Personal Investments:
Mutual Funds
Annuities
Market Linked CD Products
Individual Stocks and Bonds
Unit Investment and Real Estate Investment Trusts
Traditional and Roth IRA Accounts
Personal Protection:
Life Insurance including Mortgage Protection and Last Expense Coverage
Disability Income
Long Term Care Protection
Business Planning:
Simple IRA, SEP, and 401(k) Planning
Business Overhead Coverage
Business Continuation Insurance Coverage
Executive Compensation Plans
Why is financial planning important?
"A comprehensive financial plan serves as the framework for organizing the way you handle finances. With a financial plan in place, you'll be better able to focus on your goals and understand what it will take to reach them. It will clearly show you how those goals are related, such as, how saving for your children's college education might impact your ability to save for retirement. Then you can use that information to decide on how to prioritize your goals, implement specific strategies, and choose the best products and services. Best of all, you'll know that your financial life is headed in the right direction."
The financial planning process:
Creating and implementing a financial plan generally involves working with professionals to:

Develop a clear picture of your financial situation by reviewing your income, assets, and liabilities, and evaluating your insurance coverage, investments, tax exposure, and estate.
Establish and prioritize goals and time frames for achieving them.
Put into practice strategies that address your financial weaknesses and build on your strengths.
Choose specific products and services that are fitted to help meet your financial objectives.
Monitor and make adjustments to your plan as your goals, time frames, and circumstances change.
---
About Malcolm Parks
Financial Advisor
Malcolm Parks has lived in Mifflin County almost his entire life. He was born in Lewistown, Pennsylvania, and graduated from Penn Highlands High School in 1972. He went on to receive an Associate Degree form Brandywine College in Wilmington, Delaware. Following college Malcolm worked in the construction field and eventually started a landscaping business in which he later sold in 1988.
Malcolm entered the financial services industry in 1989 working with the Prudential Insurance Company as a Registered Representative. After fourteen years with Prudential Malcolm became employed within the banking industry as a Registered Representative and eventually as an Investment Adviser. He has been associated with helping customers in the banking industry for about twenty years. Malcolm works with individuals as well as businesses to create and implement sound financial and investment strategies. Malcolm holds a series 7,65,6 and 63 registrations as well as his life and health insurance license which provides his clients with a variety of investment and insurance related options.
Over the years, Malcolm has been involved with coaching youth soccer, travel softball and is currently serving on a travel softball board. He had been active with the Boy Scouts of America for about 10 years proudly watching his son achieve the status of Eagle Scout. Presently, he enjoys traveling with his wife and going hunting with his son.
Malcolm's wife Kelly is a teacher in the Mifflin County School District. He has six children and three grandchildren to keep him busy when he is not working.
Contact Information
19 N. Brown Street
Lewistown, PA 17044
Phone: (717) 363-4015
Cell: (717) 994-5514
Fax: (717) 667-7070
Email: [email protected]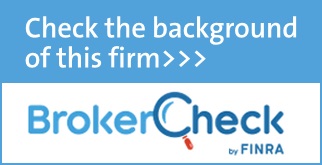 ---
About Anthony Schifano
Financial Advisor
Anthony Schifano serves financial planning and investment clients across Central Pennsylvania. Holding Series 7, 66, registrations as well as a life and health insurance license Anthony provides his clients with the entire spectrum of their financial planning needs.
These include but are not limited to retirement planning, wealth management, higher education goals, insurance and risk mitigation, and legacy planning.
During his career, Anthony has developed financial specializations in non-profit/government employee pensions and benefits, special needs planning, and solutions for seniors who desire to age in place.
In his days at Mifflin County High School Anthony enjoyed participating in Cross Country, Track and Field, Concert Band, Scouting, and several 4-H programs. In his senior year, Anthony's keen interest in personal finance earned him a spot in the superlative section of the yearbook as "Most Likely to be a Millionaire".
After graduating early with his bachelor's in finance from Grove City College, Anthony practiced financial planning in the Pittsburgh area before settling down with his wife back home in Mifflin County.
As a local native and new member of the MCS Financial Advisors team, Anthony says that his greatest joy coming into work is the opportunity to help clients achieve their goals and to help them be a part of the tremendous economic growth happening in Central Pennsylvania.
Contact Information
100 Commerce Drive
Milroy, PA 17063
Phone: (717) 363-4023
Fax: (717) 667-7070
Email: [email protected]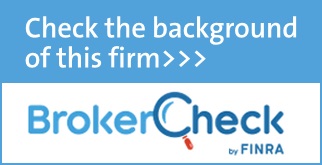 ---
MCS Financial Advisors is a marketing name for Cetera Investment Services. Securities and insurance products are offered through Cetera Investment Services LLC (doing insurance business in CA as CFG STC Insurance Agency LLC), member FINRA/SIPC. Advisory services are offered through Cetera Investment Advisers LLC. Neither firm is affiliated with the financial institution where investment services are offered. Individuals affiliated with this broker/dealer firm are either Registered Representatives who offer only brokerage services and receive transaction-based compensation (commissions), Investment Adviser Representatives who offer only investment advisory services and receive fees based on assets, or both Registered Representatives and Investment Adviser Representatives, who can offer both types of services.
Investments are: *Not FDIC/NCUSIF insured *May lose value *Not financial institution guaranteed *Not a deposit *Not insured by any federal government agency.
Click here to view Cetera Investment Services Important Information and Business Continuity Plan.
This site is published for residents of the United States only. Registered Representatives of Cetera Investment Services LLC may only conduct business with residents of the states and/or jurisdictions in which they are properly registered. Not all of the products and services referenced on this site may be available in every state and through every advisor listed. For additional information please contact the advisor(s) listed on the site, visit the Cetera Investment Services LLC site at Cetera Investment Services | Client | Cetera