A marvelous tool that can provide both living and death benefits for you and your loved ones!
Life insurance can:
Protect the family.
Pay funeral expenses.
Fund a college education.
Pay off debt.
Continue a family business.
Leave a charitable gift.
Help pay for long term care needs
Life insurance is a very useful tool in your financial toolbox. Contact us today to help you put the wonders of life insurance to work for you!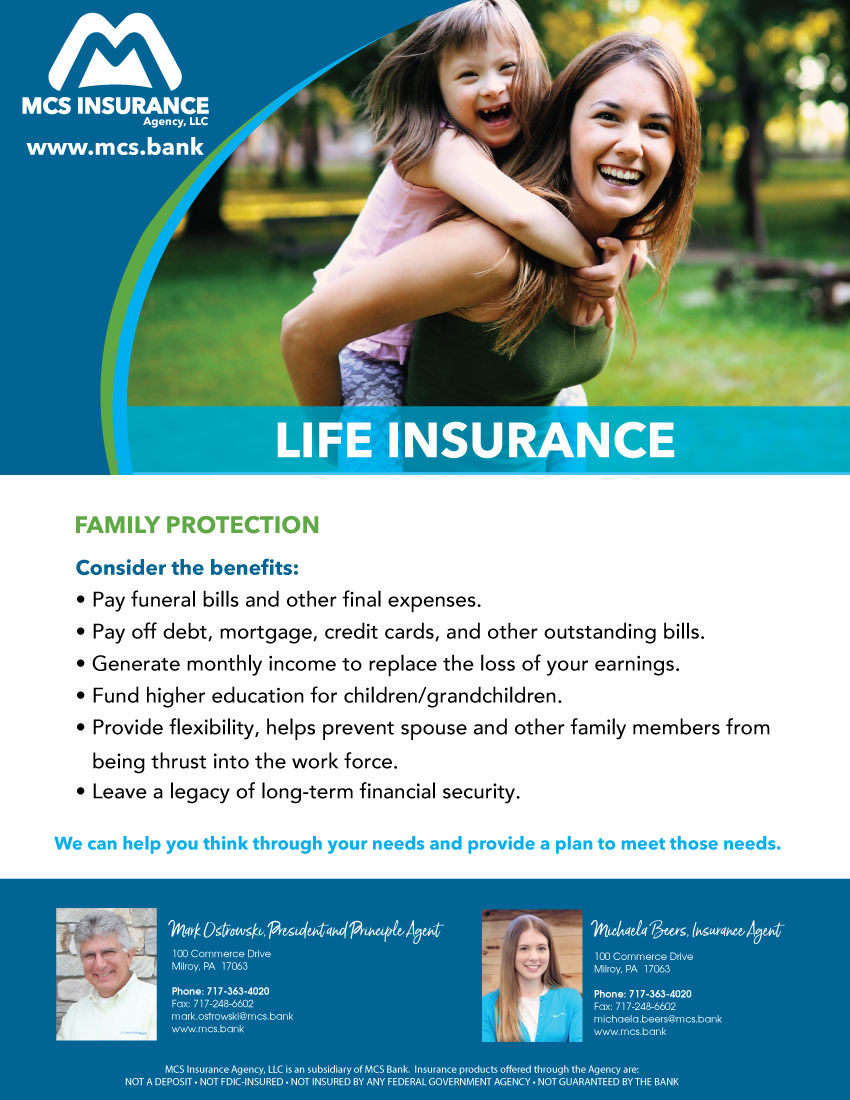 MCS Insurance Agency, LLC is a subsidiary of MCS Bank. Insurance products offered through the Agency are:
NOT A DEPOSIT • NOT FDIC INSURED • NOT INSURED BY ANY FEDERAL GOVERNMENT AGENCY • NOT GUARANTEED BY THE BANK