---
Meet Our Staff
Mark Ostrowski
717-363-4020
President, Principle Insurance Agent
[email protected]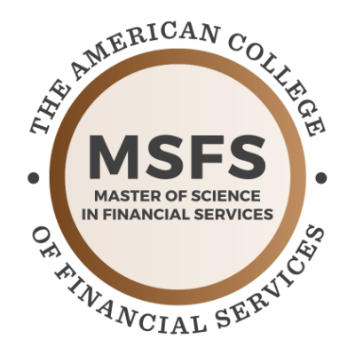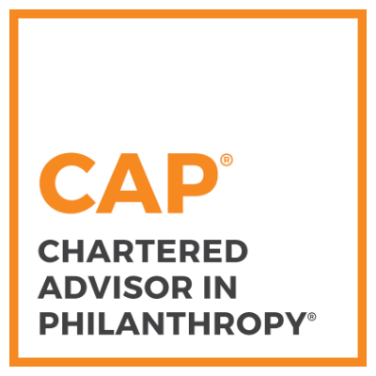 Mr. Ostrowski joined MCS Bank specifically to launch an in-house Agency to serve the Bank's clientele in addition to offering insurance services to the wider community. He brings with him over thirty years' experience in the field, most recently stepping aside from his position at The Stewardship Group, Inc., where he served nineteen years as Founder and President. During Mark's tenure there he cultivated the organization and structured it to offer a wide variety of services including, Personal and Commercial lines of Insurance, Financial Planning, Tax Preparation, and Payroll Services.
In his role as President of MCS Insurance Agency, LLC., Mark looks to develop a service-oriented Commercial and Personal Lines Agency responsive to client needs, providing appropriate coverage for each unique situation.
Mr. Ostrowski earned his Masters in Financial Services from the American College in Bryn Mayr, PA in 2007 and his Chartered Advisor in Philanthropy designation from the college in 2019. His working career includes a nine-year enlistment in the United States Navy, as a reactor operator. Mark's time in service included an assignment onboard the aircraft carrier, USS Enterprise. Upon discharge, he was a stay-at-home parent for three years, taking primary responsibility for raising his three sons while his wife worked as a full time Physical Therapist and Clinical Manager for a regional hospital.
Mr. Ostrowski served for fourteen years on the Crossroads Pregnancy Center board of directors, ten as the Board Chair. He is currently a member of the Belleville Lions Club and serves as his congregation's Lead Elder. Together with his wife, they enjoy travelling, camping, and simply being together.
---
Michaela Beers
717-363-4020
Insurance Agent/CSR
[email protected]
Michaela Comes to us from Nittany Paper Mills where she worked for three years as a Manufacturing Technician. Outgoing and service-oriented, Ms. Beers completed her insurance licensing studies in December of 2021. A 2017 graduate of Mifflin County High School, she grew up in Lewistown and worked at Dominoes as a team leader during her high school years.
Her care and concern for our clients and customers comes through in her approach to her profession, paying attention to detail and assisting clients with obtaining the right coverage for their specific needs and situation.
She and her fiancé Seth enjoy time with her Australian Cattle Dog named Cali, campfires, visiting with friends, traveling, hiking, and camping. Together they attend New Life Fellowship in Burnham.
---
Services you can expect:
A complete analysis of your insurance needs
A responsible protection plan designed around your needs and budget
Selection of the company or companies best suited for your situation
Presentation of a competitively priced proposal
A thorough explanation of the coverages we are recommending and why
---
Property and casualty insurance services are offered exclusively through MCS Insurance Agency, LLC. a subsidiary of MCS Bank, and are not insured by the FDIC, are not deposits or obligations of the bank, and are not underwritten or guaranteed by the bank.
Auto
Depending on the coverage you select; these policies can protect you from loss of, or damage to, your vehicle. Additionally, if you become responsible to another party to pay their medical bills or to repair or replace their vehicle, the police will pay on your behalf up to the limits you select.
Home
Protection to cover your home and contents from loss due to a covered peril. These policies also provide liability protection for you if you should be responsible for causing bodily injury or property damage to another person.
Life
Term, Universal, or Whole Life? Allow us to assist you in selecting the plan that's right for you. Protect the family. Pay funeral costs, pay off debt, fund children's college expenses, continue a family business, leave a charitable gift through the use of life insurance. Certain plans even allow you to tap the death benefit to pay nursing home expenses. Life insurance is a most useful tool in your financial toolbox.
Business
The prudent business person sees danger and protects themself from it. We offer a wide variety of property and liability protection for a range of exposures, including workers compensation coverage.
Farm
Insurance coverage for your buildings, livestock, and equipment due to loss from covered perils. Packages include liability protection, which is payable to another person for bodily injury or property damage that you cause. Additional coverages may be added as needed, such as protection for farm pollution liability caused by your operations as well as extending liability to your farm vehicles.
Claim
To Report a Claim After Hours, please Contact your Carrier at:
Grange Insurance: 800-445-3030
Progressive Insurance: 800-776-4737
Centre County Mutual: 814-933-9654
Rockingham Insurance: 800-762-1680
Other
Services you can expect:
A complete analysis of your insurance needs
A responsible protection plan designed around your needs and budget
Selection of the company or companies best suited for your situation
Presentation of a competitively priced proposal
A thorough explanation of the coverages we are recommending and why